MT Supadrive DH Hub
Our MT series hubs are our flagship mountain bike hub range. The MT series encompass everything we feel hubs for mountain biking should offer.
Durability, modularity and light weights make the MT Series a simple choice.
Built for the rigors of Downhill our MT Supadrive DH hub is the racing edge.
Supadrive is our most advanced and reliable drive system to date. The MT Supadrive DH offers a 120 point near instant engagement with the ability to withstand substantial torque loads.
Wide spoke flanges help the MT Supadrive DH build into un-compromisingly stiff wheel, whilst sealed bearings help ensure longevity.
With multiple World Championship titles across a range of disciplines the Supadrive system is tried and tested to the very highest level.
Adaptors come included for the hub to run at 150 and 157mm (Super Boost) spacing.
Specifications
| | |
| --- | --- |
| Material | 6061 Alloy forged hub shell |
| Drillings | 32H |
| Bearings | 2 x 6902 (hub) 1 x 6802 + 1 x 6902 (HG freehub) 3 x 6802 (XD Freehub) |
| Axle | 12 x 150mm thru-axle with 157 x 12mm thru ends included |
| Disc Mount | IS 6-Bolt |
| Ratchet | 120 teeth triple-wedge pawl mechanism |
| Freehub Body | Shimano HG or Sram XD |
| Spoke Hole Circle Diameter (PCD) | 58mm |
| Centre to Flange | Left: 40mm, Right: 30mm |
| OLD | 150mm |
| Model Ref | S-DRV150 |
| Colour | Black, White or Red |


Parts Diagram
Freehub Guide
Which freehub type do I need for my cassette?
In the world of ever growing cassette options, the amount of freehubs on offer has needed to grow.
For geared hubs we currently offer Shimano type HG (Road or MTB types), SRAM type XD and XDR and Campagnolo ED type freehubs.
We have created the below diagrams to show the differences between the most commonly used types (Shimano HG and SRAM XD/XDR).
If you need any help understanding this confusing subject to help purchase a product, please feel free Contact us Download PDF
Reviews
Pro DH Rider Scott Mears

Pro DH Rider Scott Mears has been using the Supadrive 150 on the World Cup circuit this year and has this to say:
"The new halo hub performs extremely well from maintenance to on the bike. The new hub design which allows you to remove the full free-hub and axle without any tools is just excellent, rather than pulling out the cone spanners like conventional hubs. The super paw design sounds rad and also gives an instant engagement of any gear. The hub is super light and very good to look at, slim curvy and with multiple color choices.
The hub is definitely a recommendation for full-on downhill or even an XC bike due to the lightweight ergonomic design. A breeze to use compared to other hubs".
June 2011


Related Products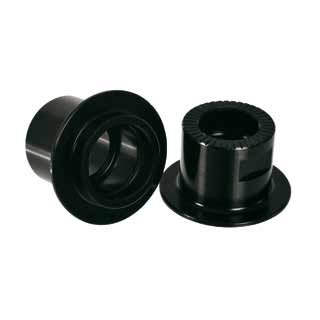 MT Supadrive DH Hub Spares - RRP from £5.99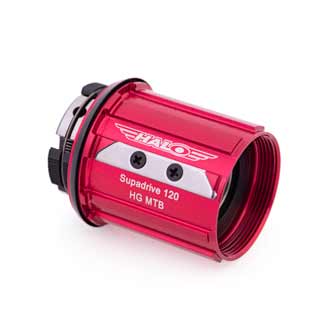 MT Supadrive Freehub Body - RRP from £25.00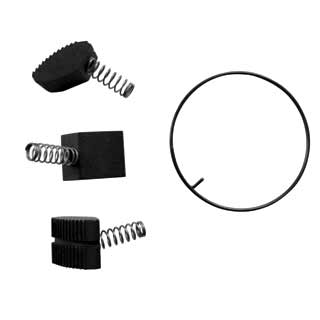 Supadrive Spare Parts - RRP from £4.99



Free shipping on all website orders over £50 to UK mainland.