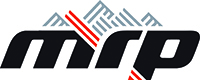 Fulfill Conversion Kit - Fox 36
This kit for 2015-2017 Fox 36 forks will convert your air-spring to our FulFill™ independent positive and negative chamber layout - a big upgrade to the stock self-equalizing spring.

Once installed, you'll be able tune your positive and negative chamber pressures independently, allowing you to run slightly higher pressure (up to 10 psi) in the negative chamber to compensate for the smaller surface area that spring works against. The result? Completely diminished breakthrough at the top of the stroke for much improved small bump sensitivity and suppleness.

Our Ramp Control for Fox 36 kit (Model E) already includes these parts. For this effect as well as intuitive, speed-sensitive control over ending stoke, we recommend you go "whole hog" and purchase this product.




Free shipping on all website orders over £25 to UK mainland.